BASE
Interior Design / Creative Direction / Production
2015 — 2018
BASE is a public cultural center with many functions. It is an experiment in innovation and cultural contamination, where art, creativity, enterprise, technology and welfare cross pollinate.

It is housed in a building of 12000m², the former Ansaldo Factory, built between 1904 and 1923 in the heart of the Tortona Design district in Milan. In 1989, the complex became the property of Milan City Council, on the condition that the site would be dedicated to cultural activity.
Following the change of functions, which now include communal working spaces, artistic residency, exhibits, concerts and lectures, the building has been under total interior renovation in the past three years - partially opened in 2016, it will be finished by end of 2018.

For this project I am in charge of the interior design and the general look and feel of the place. Starting from a study of functions and different type of public living the space, I work with different teams of architects and engineers to develop floor plans, materials, lighting, furniture down to the final accessories.

Lounge area, ground floor - open daily till midnight, it hosts events of all kinds but it is also home to many people, young and old, coming from the neighborhood or the world, to enjoy some quiet time, work, study, use the free wifi.

The space needs to be very flexible because of frequent change of functions, yet it is conceived to have a daily format set up that is cosy and welcoming. Furniture and lighting are intended to make one feel home, though in a very large public space
Cafeteria area, next to the longe, open daily till 11 pm, serves breakfast, lunch and drinks all year round to the workers at base or the occasional visitors - attending conferences, shows, courses, concerts, etc.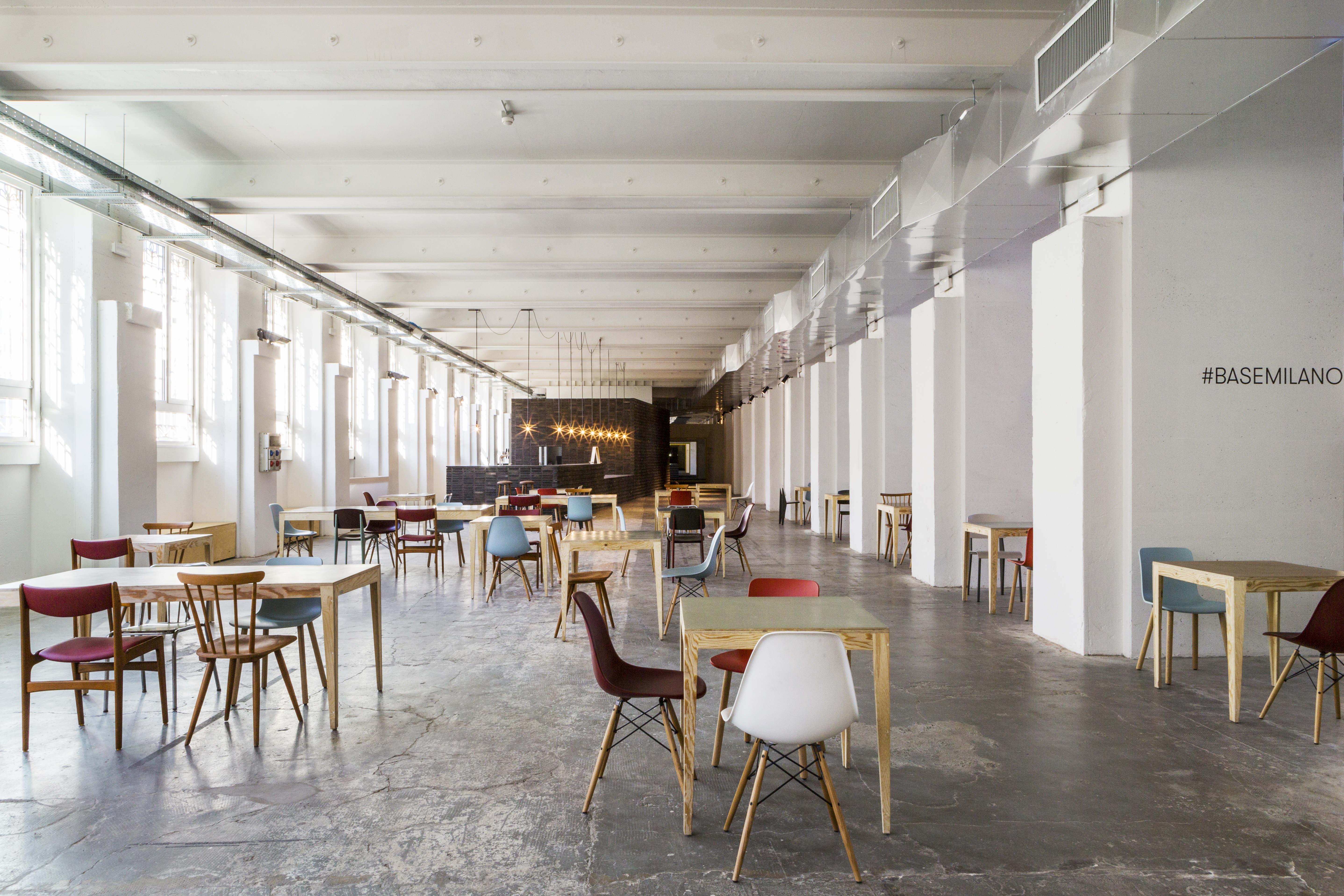 ©stellaorsini 2020 all right reserved