Milan Residence
Art Direction / Interior Design / Production
2013 — 2014

The apartment is located in a central area of Milan.

The building goes back to 1930, with typical details like an oval marble staircase, a wood and glass elevator, rounded corners and wood flooring.

The apartment was still in its original conditions when we renovated it. The original floorplan was mantained except for the kitchen area which was moved into the living room, giving the space for a second bathroom with laundry facilities.

custom made dining table, vintage chairs
living room.
I like to often change colours on the walls, all subdued tones betwen grey, beige and green. As for furniture, I like to mix and match between new and old and buy objects in my travels.
Each art work in the apartment has a history and a meaning, most are by friends like this photographic artwork by Jacopo Benassi.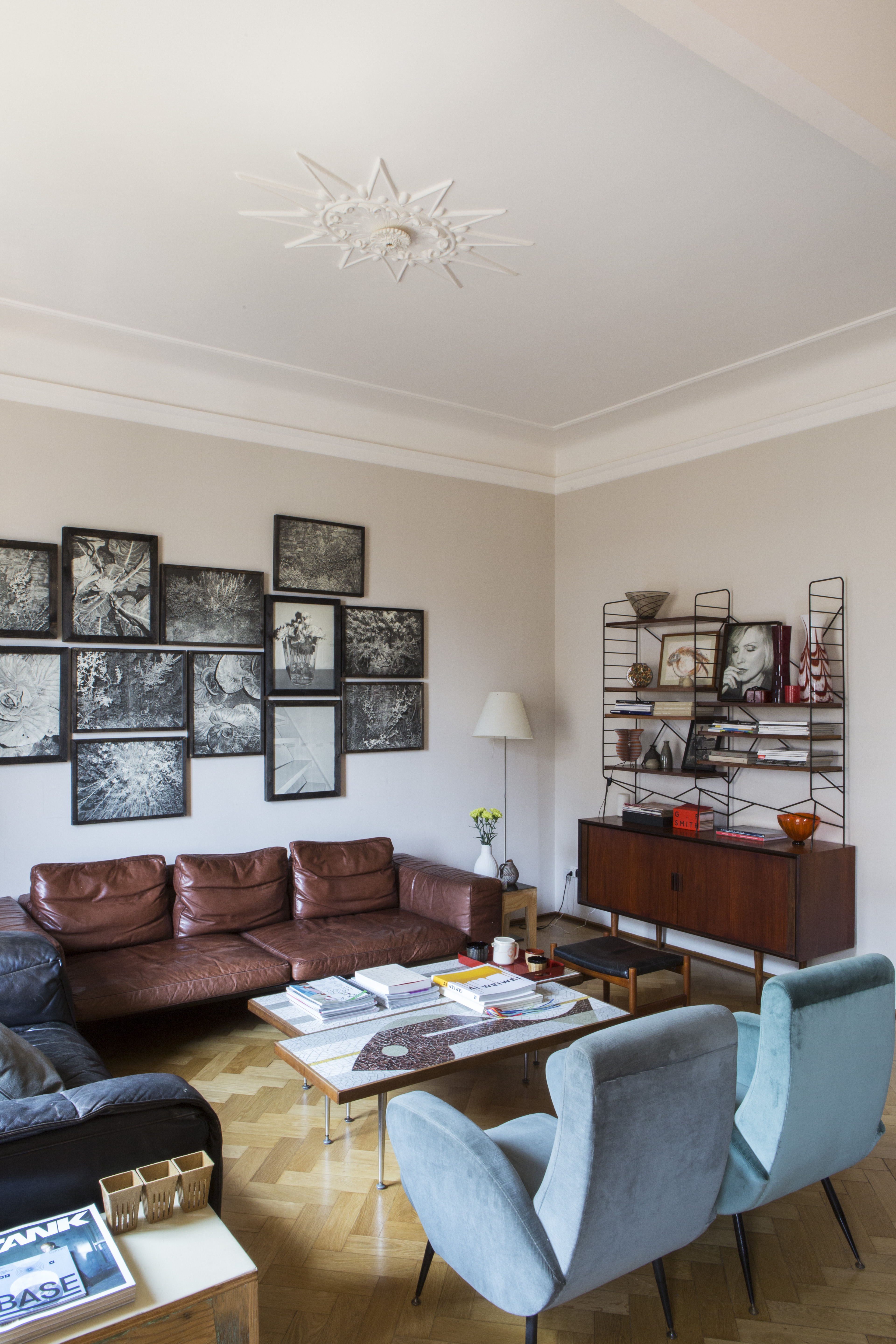 ©stellaorsini 2023 all right reserved