Private House
Interior Design / Creative Direction / Production
2014 — 2015
The apartment is located in a 19th century building overlooking a central piazza of milan. The view is stunning and feels very modern and international. the light is wonderful all year round.
Chapter V
Worlds Innumerable; Strange Mankinds
Living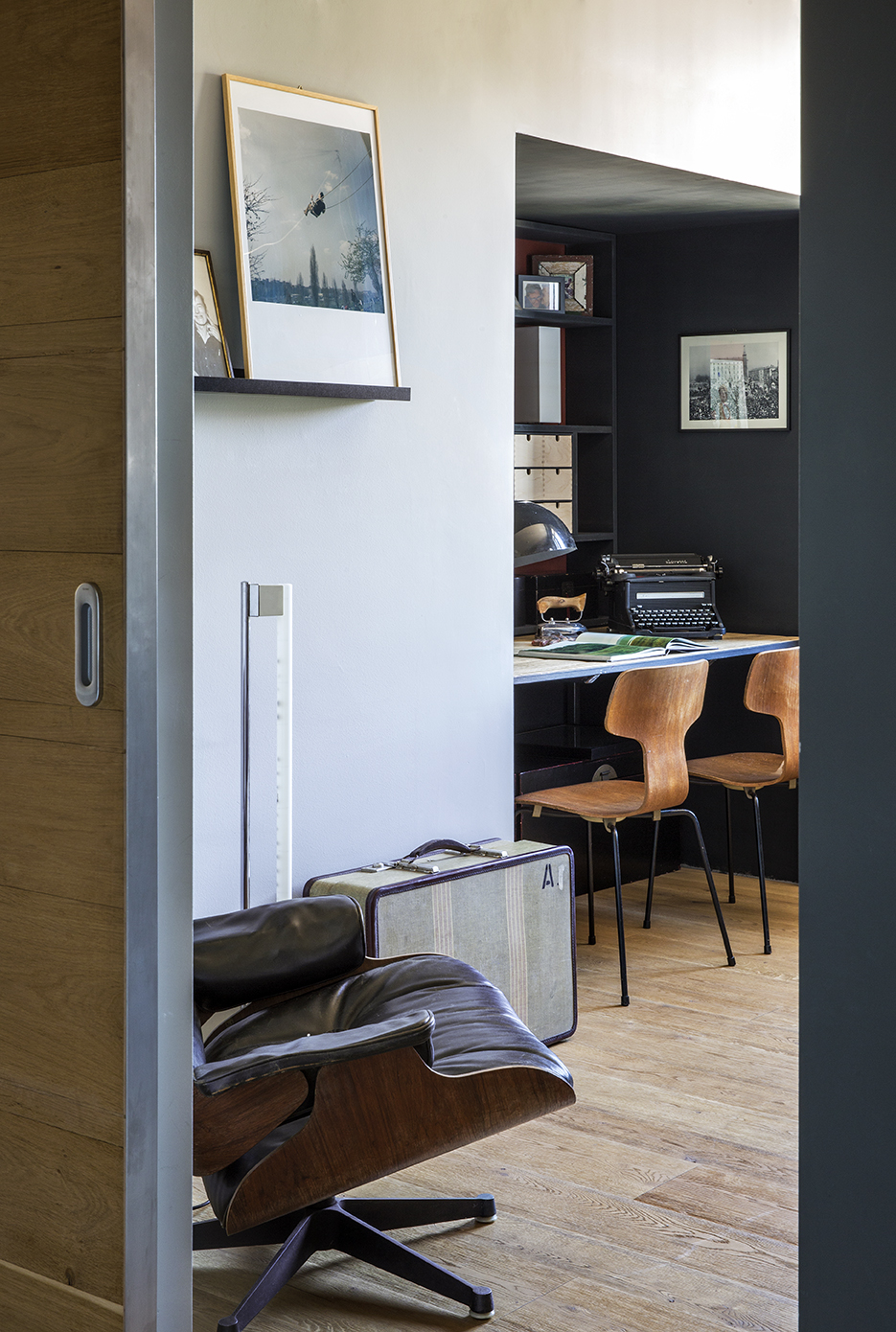 Guest Room
Master Bedroom
The flat had been previously renovated and unfortunately the ceiling had been lowered significantly and the main door opened on a dark corridor. In this renovation I decided to keep the general layout with minor adjustments in plan. Only a few tiny hidden spaces and niches were cut out - study, wine cellar, tv closet, laundry room, wardrobe. In this way a two bedroom apartment feels more like a proper house, where there are dedicated areas for each function.
I concentrated on a few elements to radically change the flat: the colour - various shades of grey, the wooden panelling, the sliding doors opening onto the main corridor, the long open plan kitchen. Aside from a few vintage pieces, everything was designed by me and custom made by local artisans.


Furniture is mostly vintage or custom made by local artisans - on my design.
©stellaorsini 2020 all right reserved