h films office
Interior/Architechtural Design
2001 — Milan
This office space was originally a run down printing factory and we entirely renovated in 2001 working together with a Japanese architect.
In the following years many additions and revisions took place, also following the growth of the company.
The look and feel of the place was achieved with the collaboration of the owner of the firm, Daniela Cattaneo, with whom I sourced furniture and lighting over the years.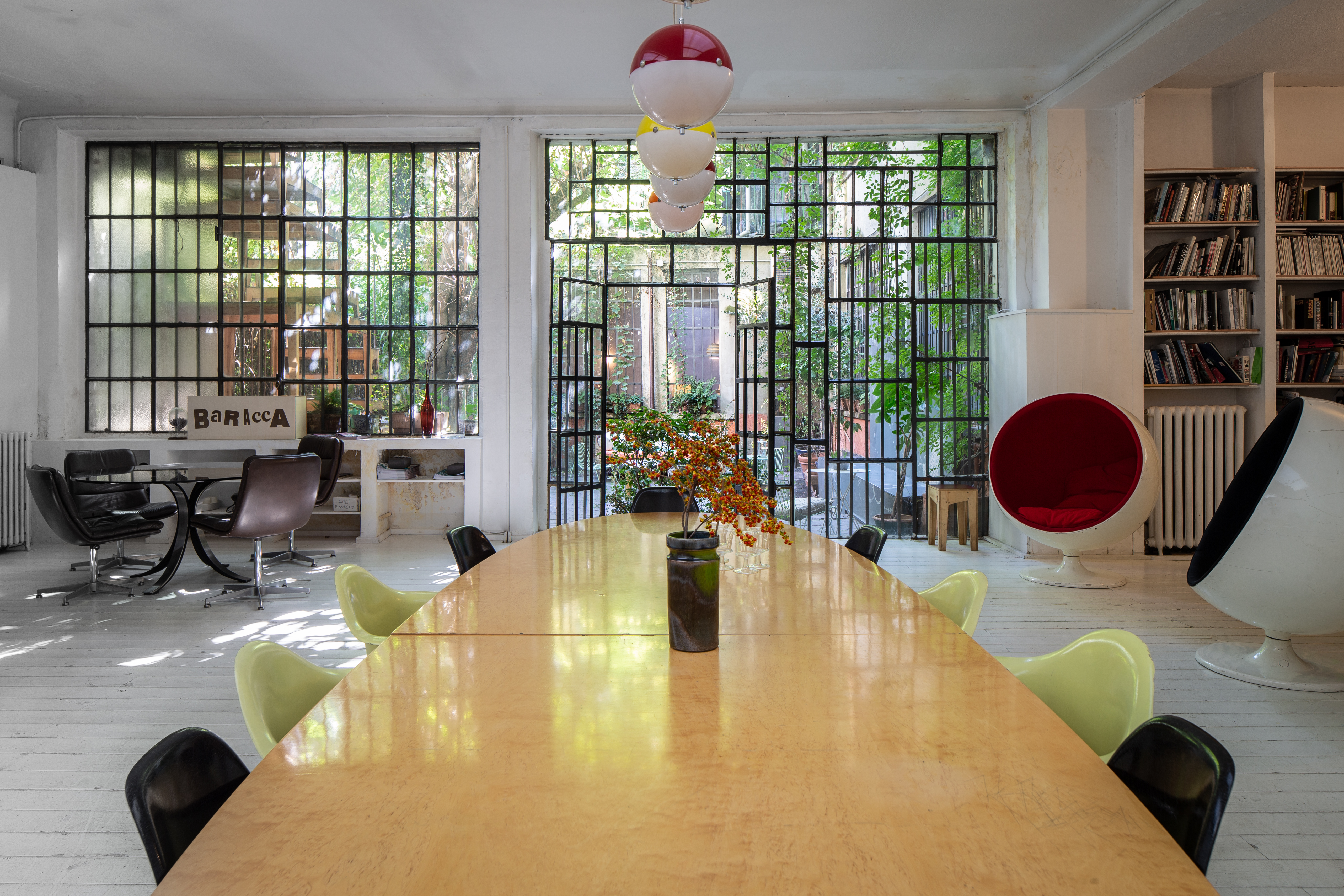 terrace
The last addition was the courtyard and terrace that added fresh space for summer meetings and small parties.

Hidden at the end of a courtyard of a typical Milanese building in the very center of Brera district, the space worked perfectly as a work and recreational space for the workers and guests.

Many art and design events were also held here throughout the years, including many Design Week set ups for foreign brands.
---
©stellaorsini 2023 all right reserved